Save Money & Prevent Chimney Leaks In Your Tulsa Home With Professional Chimney Waterproofing From C&C Chimney
As a homeowner, you know that some expenses can't be planned for or avoided. But what about those that can? Are you doing everything you can to protect yourself against costly nightmares like chimney leaks? With C&C Chimney's waterproofing services, it's simple and affordable.
We've been helping homeowners in Tulsa and the surrounding areas prevent chimney leaks and save money for almost two decades, and we use a product that's proven to work: ChimneySaver.
ChimneySaver water repellent is designed to provide a watertight, flexible membrane on masonry chimneys, without trapping moisture inside or altering the chimney's appearance or structural integrity. Here's why we love it and why it's the only product we trust when waterproofing our clients' chimneys: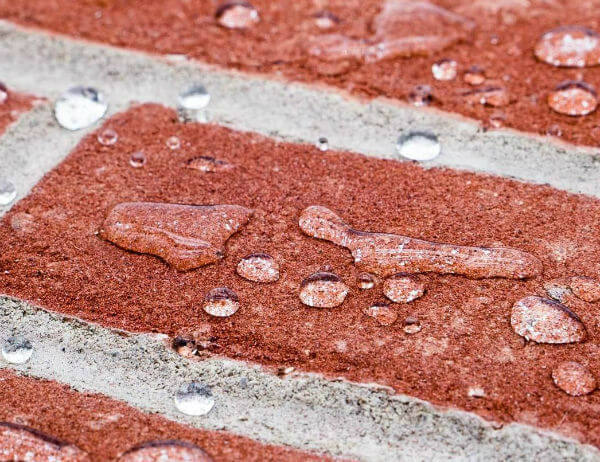 It's 100% vapor-permeable.

It's non-toxic.

It's not glossy, textured, or tinted.

It's mold-, mildew-, and algae-resistant.

It's environmentally friendly.

It's able to keep water out for a decade.

It dries quickly.

It's proven to prevent efflorescence and staining, as well as the freeze/thaw process that's so damaging to masonry.

It's made specifically for chimneys.
Other waterproofing products and water repellents out there don't meet our high standards.
Many are toxic and paint-based, and can actually trap moisture in the brick, causing even bigger problems.

Many alter the look of the chimney by leaving a sheen, texture, or tint to the chimney once applied.

Many fail to offer protection against efflorescence, staining, freeze/thaw, mold, mildew, and algae.
Many homeowners end up waterproofing with products they find at Lowe's, Home Depot, or other big box stores, and unfortunately, a lot of these products can hurt more than they help. Why invest money into a product that won't actually do the job or that will end up trapping moisture in the brick and causing even more damage and deterioration? Instead, invest in a product that's made just for your chimney.
Call Today For Long-Lasting Water Protection & Courteous Service
If you've given your chimney some thought lately and wondered what you can do to protect it against leaks and keep it looking wonderful and standing strong through the years, give C&C Chimney a call at 918-396-8296. We've provided chimney leak solutions and prevention to homeowners throughout Tulsa, Owasso, Sperry, Broken Arrow, Skiatook, and the neighboring areas for nearly two decades, and we're here to help.
Call today and we'll send an experienced, knowledgeable, and courteous chimney professional out to your home or business ASAP.
If you have a prefabricated chimney system, a chase cover installation or replacement could be the answer to fixing your chimney leak.